What Creative Applications Does Pvc Foam Board Have?
Share
Issue Time

Oct 15,2021
Summary
Because of its excellent performance, PVC foam board not only has excellent performance in advertising display and decoration but also has outstanding applications in other fields. This article will specifically introduce the creative application of PVC foam board.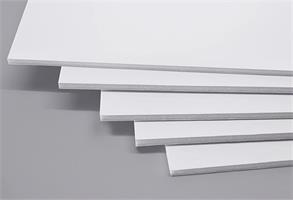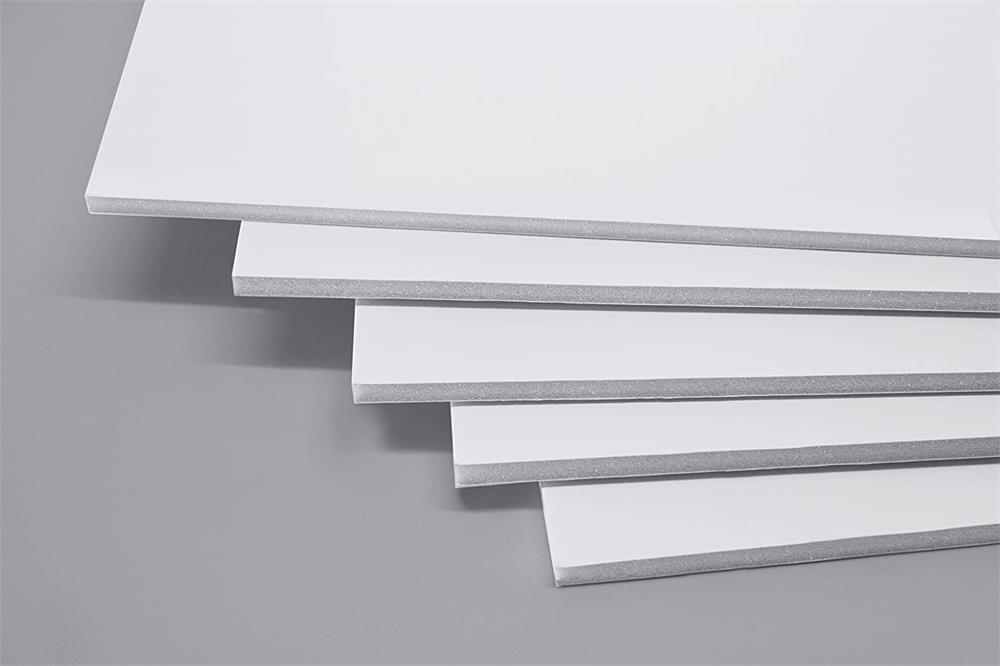 PVC foam board
, also known as Chevron board, Andy board, wood-plastic board, etc., is suitable for engraving, printing, cutting, pasting, and other processing and production processes. It is the main material for advertising display and decoration. In addition to white and black, PVC foam board is also the same as KT board, acrylic and other boards. It has different colors such as red, yellow, blue and green. It can be directly UV printed or pasted with adhesive pictures.
To enhance the product value of PVC foam board, in addition to display panels and signs, you can also explore the following creative applications in different fields.
Epidemic prevention and control
PVC foam board has obvious characteristics of acid and alkali resistance, corrosion resistance, tear resistance, waterproof, flame retardant, and excellent processing performance. It can be used to make all kinds of protective equipment in the normalized epidemic prevention and control work. It is strong, durable, clean, and beautiful.
(1) Epidemic detection workbench, standing type, card slot assembly, simple operation, easy to use, suitable for temperature measurement, testing, and sampling, distribution of items, inspection procedures, etc.
(2) The protective equipment access table can be placed on hand sanitizer and disinfectant wipes, etc., and can also be a built-in trash can.

(3) Isolate the protective baffle, maintain social distance, isolate the spread of droplets, and print-related themed pictures.

Beautiful display props
Utilizing the functional advantages of PVC board that it can be printed, carved, sawed, nailed, glued, not deformed, and not cracked, it is possible to make beautiful props with different shapes, which are convenient to shape and vivid in the image.
(1) Musical instrument props
(2) Vehicle and boat props
(3) Entertainment props
Exhibition
The PVC board is strong and durable, light in texture, and has certain sound insulation and shock absorption function. Many creative new products can be produced in exhibition board booths, display equipment, guide signs, etc.

Clothing and shoes
PVC foam board is widely used in commodity display racks in the field of clothing, shoes, and hats, such as the staggered running shoe display stands and the vertical display stands with lightbox pictures.
Retail store
There are a large number of retail stores and seasonal changes. The application of PVC foam board can be innovated according to the needs of the industry. For example, some chocolate display racks cut the PVC foam board at a 45-degree angle, and the picture uses magnetic adhesive, which can be replaced at any time.
Medicine display rack
In addition to the normal display application of pharmaceutical equipment, product characteristics should also be considered. For example, the pharmaceutical display rack can be built-in to fix the product, so that it is not easy to dump or fall.
Building materials

In the field of building materials, PVC foam board is suitable for making ceramic tile, wood, plumbing, and hardware display appliances. The screens of some faucet display racks also use magnetic adhesive materials to ensure that the texture of the screen is consistent with the metal properties of the product.

Home renovation

The PVC foam board in home decoration can be made into small objects such as ornaments and photos, or large objects such as carved partitions and creative backgrounds. The effect is not inferior to other materials, and it is very economical and durable.

The PVC foam board designed and produced by Sounda uses a honeycomb structure and a smooth surface polishing. It is an ideal choice for professional printers and billboard manufacturers, as well as an ideal material for architectural decoration. If you are interested in this, you can search for related products on our website and contact us directly.
As a professional supplier of
advertising, digital printing, and construction materials
, we have accumulated rich design and production experience in this field. We have an experienced production team and a strict quality inspection system, which can carry out comprehensive quality control of the products. At the same time, we will provide thoughtful one-stop service and effective solution technology according to the diverse needs of customers. If you want to buy our PVC foam board, please contact us immediately!